War In Ukraine – Winter Is Coming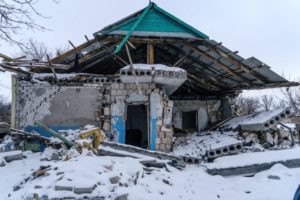 Click Here For The Latest News From Mission 823
*​​​​​​​ WINTER IS COMING IN UKRAINE AND WE NEED YOUR HELP!
*REBUILDING UKRAINE – RECONSTRUCTION OF HOMES DESTROYED BY AIRSTRIKES
* STOMP KITS (Seal Team Operational Medical Kits) and Humanitarian Aid DELIVERED
* YOUTH CAMP FOR TRAUMATIZED CHILDREN
* CRISIS IN IZYUM, UKRAINE
LIKE and SHARE our Facebook Page. Help us reach more world changers!
https://www.facebook.com/mission823